Presented by Thomas Cagley
Session Description: Explicit transparency is a hallmark of all agile approaches. Measurement is one form of making the impact of development and work entry explicit and visible. The goal of controlling work entry is simple, to ensure the organization gets the right value when it's needed. Most of the measures and metrics commonly in use are context-driven and will not matter in every environment. So rather than inventory all possible metrics we suggest focusing on the one core area that matters across the board, Flow.
Speaker Bio: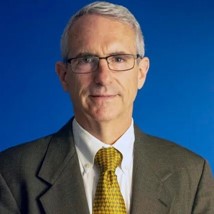 Tom is a consultant, speaker, author, coach, and agile guide who leads organizations and teams to unlock their inherent greatness. He has developed estimation models and has supported organizations developing classic and agile estimates. Tom helps teams and organizations improve cycle time, productivity, quality, morale, and customer satisfaction, and then prove it.
Tom is an internationally respected blogger and podcaster for over 17 years focusing on software processes and measurement. His blog entries and podcasts have been listened to or read well over a million times. He co-authored Mastering Software Project Management: Best Practices, Tools and Techniques with Murali K. Chemuturi. Tom penned the chapter titled "Agile.
Estimation Using Functional Metrics" in The IFPUG Guide to IT and Software Measurement. He is a former president of IFPUG.