In September 2017, under the leadership of board member Pierre Almén and IFPUG President Tom Cagley, IFPUG launched the Honorary Fellow program to coincide with IFPUG's 30th anniversary and the International Year of Software Measurement. Under this "IFPUG Honorary Fellow" concept, IFPUG annually honors one or more people who have made a notable contribution or dedication to IFPUG. The inaugural Honorary Fellows were announced on Sept. 15, 2017, at the conclusion of the ISMA14 Conference in Cleveland, Ohio, USA.
Congratulations and thank you IFPUG Honorary Fellows for the time and dedication you have given to IFPUG for many years.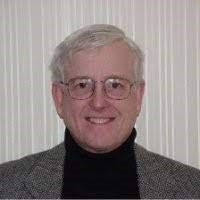 Mr. Capers Jones
Announcement October 24, 2022
Capers Jones is a renowned author, lecturer and keynote speaker. He is a specialist in software engineering methodologies, and is often associated with the function
point analysis and cost estimation models. Capers graduated from the University of Florida, having majored in English. Early in his career he was a software department manager at IBM, and Assistant Director of Software Engineering at the ITT Technology Laboratory in Stratford, CT.
He later became the President and CEO of Capers Jones & Associates and in 1984 he formed his own business Software Productivity Research (SPR). SPR was a premier consulting and software company known for their estimating software Checkpoint the parent of Software Risk Master.
Shortly after retiring from Software Productivity Research in 2000, he co-founded Namcook Analytics LLC, where he is Vice President and Chief Technology Officer (CTO). Namcook Analytics was founded to market patents and inventions by Capers Jones in the field of software estimation, software risk analysis, and software quality control.
Capers Jones has been the keynote speaker at over 30 major software conferences in U.S., Europe, South Korea, Singapore, and Japan. He has been named software engineering advisor to governments of South Korea and Malaysia.
Capers Jones is the author of 18 books on computer science and related topics. His major books include Software Patterns and Anti-Patterns, Taylor Francis 2021; Software Methodologies. McGraw Hill 2017, and The Technical and Social History of Software Engineering; Addison Wesley 2013. Applied Software Measurement, 3rd edition; McGraw Hill, 2008.
He has published more than 200 journal articles between 1978 and 2023 in magazines such as Scientific American, IBM Systems Journal, Datamation, Crosstalk, IEEE Transactions on Software Engineering, and Cutter Software Journal.
Awards include: IBM outstanding contribution award in 1979 for improving the quality of several products via introduction of reviews and inspections; Lifetime membership to the International Function Point Users' Group (IFPUG) in 2000 for contributions to software measurement technology; and an award for contributions to software metrics given by the International Function Point User's Group (IFPUG) at the 2022 annual meeting in October of 2022.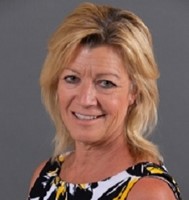 Ms. Carol Dekkers
Announcement October 24, 2022
Ms. Carol Dekkers is the president of Quality Plus Technologies, Inc., and consults with clients who want to succeed in their software endeavors. As one of the world's foremost experts in software measurement, Ms. Dekkers provides guidance and expertise that enables clients to steer their projects to success. Ms. Dekkers recently completed a challenging contract as the lead author of the Software Cost Estimating Body of Knowledge for which her client, the International Cost Estimating and Analysis Association (ICEAA,) awarded her as the 2022 Educator of the Year.
A track record of success follows Ms. Dekkers' illustrious career. In addition to excellence as a management consultant, she also boasts achievements as a published author (The IT Measurement Compendium: Estimating and Benchmarking Success with Functional Size Measurement;  Program Management Toolkit for Software and Systems Development; Practical Software Project Estimation, and the two IFPUG textbooks), a keynote speaker (to audiences in over 30 countries) and a thought leader.
In addition to her professional paid work, Ms. Dekkers' pro bono contributions span decades and involve thousands of hours of board leadership, international standards development, strategic guidance, and volunteer mentorship. She has served in leadership positions with IFPUG, ICEAA, American Society for Quality (ASQ), Project Management Institute (PMI), Alberta Association of Professional Engineers and Geologists (APEGA), and the U.S. delegation to ISO software and systems engineering standards (ISO/IEC JTC1 SC7.)
In her 25+ years of supporting IFPUG, Ms. Dekkers has served twice on the board of directors (ascending to IFPUG president during her first term, then as the Director of Communications and Marketing, 15 years later.) She currently chairs the Industry Standards Committee and led efforts to the formal recognition of IFPUG function points as the first ISO standard for software sizing. In 2021, through her knowledge of functional size measurement standards and her networks of international colleagues, Ms. Dekkers created a software sizing case study demonstrating early software size estimating methods endorsed by IFPUG, Nesma and COSMIC experts.
Ms. Dekkers holds several credentials including the Project Management Professional, Professional Engineer, Certified Scrum Master and Certified Function Point Specialist (CFPS-Fellow.) Her professional awards include Global Leader in Consulting (Consulting Magazine, 2023), Honorary Fellow (IFPUG, 2022), Educator of the Year (ICEAA, 2022), Special Appreciation award (Brazilian Function Point Users Group, 2016), Leadership award (Korean Software Measurement Association, 2008), and 21 New Faces of Quality for the 21st Century (American Society for Quality,2000.)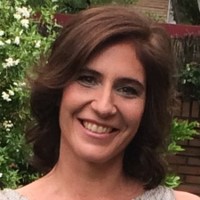 Ms. Dacil Castelo
Announcement October 24, 2022
Dacil Castelo, CEO at LedaMC & Quanter, first joined IFPUG as a member in 2007, obtaining the CFPS certification that year and renewing it later. Graduated in Physics from the Autonomous University of Madrid (UAM), she has dedicated her last 15 years of professional experience to Function Points, specializing in the definition and implementation of productivity and estimation models for software development projects, metrics, consulting, benchmarking,project management and team leadership.During her time at IFPUG, Dacil has held different roles. In 2012 she joined the Membership Committee and since 2013 she has been part of the Organizations Board of Directors, serving the first year as Director of Communication and Marketing (11/2013 - 10/2014), later as Sizing Standards (11/2014 - 10/2017) and until 2022 she dedicated her work to the International Membership Committee.
Among the milestones to highlight during her time at IFPUG are: the renewal of the IFPUG website on 2014; the organization for the first time in history of an ISMA Conference in Spain (ISMA9), which took place in 2014 in Madrid and brought together executives from Nesma, Cosmic and ISBSG; and the collaboration between Cosmic and IFPUG for the preparation of the "Glossary of terms for Non-Functional Requirements and Project Requirements used in software project performance measurement, benchmarking and estimating". Another fundamental contribution of Dácil to the organization has been to be the link between Roberto Mello (creator of SiFP) and IFPUG's board of directors, to evaluate what would finally be the acquisition of the SiFP method by IFPUG. She was also the promoter of the idea of developing a certification on the methods used by benchmarking companies. This idea eventually took shape in what is now known as IFPUG AD/M (Application Development and Maintenance) Benchmarking Certification.
Dacil has also participated as translator into Spanish of the following publications:
Function Points to Measure Reusable Software in 2011
Function Point Counting Practice Manual 4.3.1
"Dacil's impact on the decision making for IFPUG has been huge during the time she has been on the board. Her business strategic mind has been exactly what was needed to ensure that IFPUG is one of the few Non-profit organizations with a membership growth. It has been my personal pleasure to have Dácil on the board during my Presidential period. She surely deserves the Honorary membership title and a big thank you for her contribution to the success of IFPUG." - Christine Green –Past IFPUG President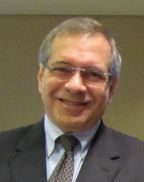 Mr. Mauricio Aguiar
Announcement October 4, 2021
Mauricio Aguiar started his journey in April 1999, when participating in the IFPUG Spring Workshops held in New Orleans, USA. Since then, he has given 22 years of dedication to IFPUG! In November 2021, Mauricio said goodbye to the IFPUG Board, after going through the association's presidential cycle twice (2015-2017 as Vice-President, 2017-2019 as President, and 2019-2021 as Immediate Past President). Yes, twice, as he had previously accepted the challenge of leading the association for the first time in the 2003-2009 cycle!
Mauricio participated in two IFPUG presidential cycles, what would constitute a huge effort per se. But that's not all: in 1999 he was a member of the CMC (Communication and Marketing Committee), in 2000 he was elected to the Board of Directors, in 2010 he was a member of the Conference Committee, then was elected again to the Board of Directors! Between 2010 and 2015 Mauricio held the position of Director of International & Organizational Affairs, being then elected Vice President for his last presidential cycle. In this cycle, he was responsible for the acquisition of the SiFP (Simple Function Point) method, which brought IFPUG to the same level as other associations that sponsor a similar technique.
Talking about Mauricio is more than talking about a huge IFPUG contributor who raised the association's level in terms of worldwide recognition – it's mainly talking about an inspiring leader: how not to be inspired by a person who has total access to industry icons such as David Garmus, Capers Jones, Barry Boehm (creator of COCOMO), and Tom Cagley among many others? He is certainly the inspiration of a good number of volunteers and members who had the pleasure of working with him during these last 22 years!
For all that, Mauricio leaves the IFPUG Board and enters the Honorary Fellows gallery – certainly not enough to reflect the relevance of his contribution, but a very much deserved honor to someone who dedicated half of his career to IFPUG!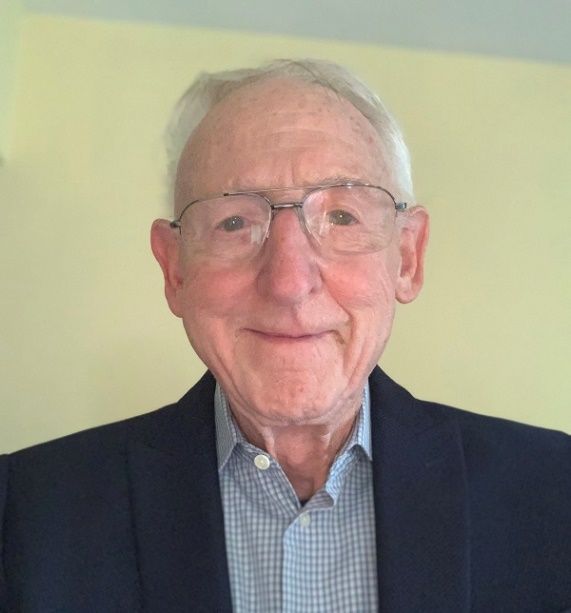 Mr. E. Jay Fischer
Announcement October 4, 2021
Jay Fischer attended his first conference in the fall of 1995 in Salt Lake City after he had staffed the Function Point Center of Competency for IBM, providing consulting, metrics program planning, mentoring and function point training for IBM Internal ADM organizations, IBM AD Outsourcing Accounts and IBM Consulting & Systems Integration groups.
His first involvement in IFPUG was to join the Communications and Marketing Committee. He promoted IFPUG and Function Point methodology at various industry conferences over the next several years. He then joined the CPC in 1999, after conducting the impact study for CPM 4.1.
Jay has served on the CPC and, subsequently, the FSSC for the past two decades. During his tenure he has participated in the publication of the CPM, versions 4.2 and 4.3. His major contributions have been as primary author of the chapters on Shared Data, Enhancement Projects and Data Conversion Activity. He also helped bring the CPM up to an approved ISO Standard. He served as liaison between CPC and NEC prior to the merger of the two committees into the FSSC. Jay has also authored numerous White Papers and iTips.
When the IFPUG Bulletin Board was active with robust, and sometimes contentious postings, questions, discussions and threads, Jay moderated and posted CPC responses as needed, providing clarification and additional information for counting issues and interpretation of CPC publications.
Jay has more than 50 years of experience in application development, having retired from IBM after 30 years of service and establishing his own consulting practice specializing in functional size measurement. He actually started using what were to become function points in the mid-1970s. When proposing projects for application design and development to IBM customers, he used the IBM Size and Complexity Estimator, a model developed by Allan Albrecht, to establish a size based on application transactions and data files. The resulting number was compared with a history of projects to obtain an order of magnitude and validated against a bottoms-up estimate.
Jay currently resides in the Bay Area of California with his bride of 52 years and his four children and seven grandchildren. They are enjoying social activities, family gatherings and traveling and are active in a number of community organizations.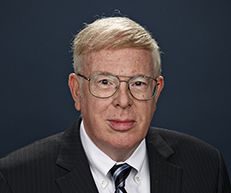 Charley Tichenor
Announcement October 4, 2021
Charley Tichenor has been instrumental to the implementation of SNAP and the new Benchmark Report that IFPUG has released.
He started in IFPUG with his first conference in the early 1990s. When the SNAP project started in 2011 it was evident that the project required a strong statistical support from a volunteer. Charles started volunteering in 2012 when he joined the Non-Functional Sizing Standards taskforce to perform the statistician and academic side of the taskforce work. One of his most essential contributions to IFPUG was to document that one of the lessons of the SNAP beta test was that the relationship between SNAP points and work effort was statistically significant.
Charley wanted to join because of the value of SNAP and wanted SNAP to succeed; and there is no doubt that he help achieve that success. Charley has participated in creating articles for MetricViews as well as articles on SNAP for journals outside of IFPUG such as Crosstalk.
Recently Charley has been the lead on the creation of the IFPUG Benchmark Report using ISBSG benchmark data. This report shows the quality of his work within statistics but also his dedication to supporting IFPUG in producing new products for the benefit of IFPUG members and peers.
Charley's career highlights include the time when he was in the Army and reallocated about 1,000 soldiers and civilians in his Brigade in (then) West Germany based on workload across about 135 sites. This was a much needed cross-leveling of resources at that time.
Charley has a Doctorate in Business and a professional certification in Operations Research (analytics).
In his own words, being part of IFPUG for more than three decades has given him career development and he wanted to both give back and pay forward to at least some extent. There is no doubt that his has done this and he deserve the designation as an Honorary Fellow of IFPUG.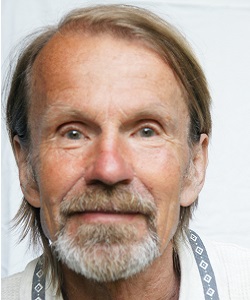 Pierre Almén
Announcement October 5, 2020
Pierre Almén has been using Function Point since 1984. Since the early days of IFPUG, Pierre has been part of many important events—such as being one of the first CFPS in 1994. Pierre has been the Management & Reporting Committee Chair —the team that in the past created the measurement syllabus and certification program. Pierre was a member of the IFPUG Board of Directors elected in 2014 and left the board again in 2017. Today, Pierre serves IFPUG primarily as the ISBSG representative in the ISBSG Board of Directors and has, since 2019, been the president of ISBSG.
In addition to his presidency at ISBSG, Pierre is involved in many other activities and is the chair of the IFPUG taskforce for a Benchmark Certification of Organizations delivering Benchmark using IFPUG data. You will always have a great and committed volunteer in Pierre Almén. So, look out for new assets within IFPUG —it is likely you will see that Pierre has contributed to the success of the development of these.
Pierre has given a large number of presentations around the world—such as the very first ISMA-branded IFPUG conference—ISMA 1 in San Diego in 2006—where he presented "Outsourcing: A Fact-Based Decision?" In Sweden, he has for many years been an active leading member of the Swedish—Software Metrics Network under the Swedish Computer Society. In this network he arranges both virtual and face-to-face meetings with interesting speakers and is spreading the value of metrics—including, of course, IFPUG FPA.
In Pierre's spare time, he enjoys the country and nature including cross-country running and kayaking along the beautiful Swedish coastline.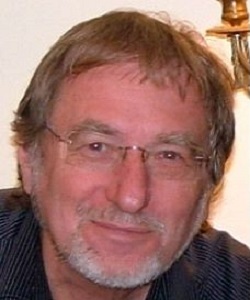 Talmon Ben-Cnaan
Announcement October 5, 2020
Talmon Ben-Cnaan has a long ICT experience dealing with software metrics, quality assurance and testing methodologies. He has been actively part of the Non-Functional Sizing Standards Committee (NFSSC) from the beginning and he is still the chair, contributing to create and evolve the Software Non-Functional Assessment Process (SNAP) method, as the "counter-part" of FPA and find a way to measure and size Non-Functional Requirements (NFRs), moving from the IFPUG 2003 white paper asking to evolve the General System Characteristics (GSC) concept into a separated, measurable concept matching with ISO/IEC 25010, the standard defining the software product quality attributes. One of the goals achieved was to cover a series of scenarios related to the so-called "zero FP" projects, dealing with some maintenance types not impacting on Functional User Requirements (FURs).
Talmon was actively contributing to the creation of the Certified SNAP Practitioner (CSP) exam, beginning in 2013 that's evolving toward the specialist level, called Certified SNAP Specialist (CSS) in the coming months. Without him, SNAP would not be what it is today: SNAP became an IEEE standard (2430-2019) and is moving also toward the ISO certification. His dedication and leadership have been outstanding. Currently, Talmon is contributing to other IFPUG groups, with the aim to integrate and diffuse SNAP more and more throughout the ICT community.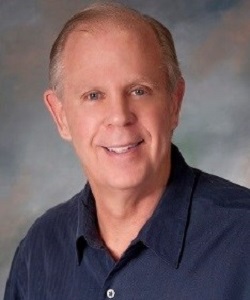 David Herron
Announcement October 5, 2020
David Herron is an authority in the areas of performance measurement, process improvement and functional size, among others. For decades he has been an IFPUG unconditional servant: IFPUG MetricViews editor, chair of the IFPUG Management Reporting Committee, member of the IT Performance Committee, member of the Communications and Marketing Committee… David has put in practice in a huge number of entities, from different parts of the world, the use of metrics to monitor the impact of IT on the business, in governing outsourcing contracts, and has brought the name of IFPUG and its concepts and add value to the highest levels. David was one of the founders of the prestigious company David Consulting Group and has provided consulting and coaching services for a high number of IT companies.
He has been presenter in a huge number of IFPUG conferences, with topics such as "Identifying Your IT Organization's Best Practices," "The Need for Auditing Your Measurement Program," "Early Lifecycle Identification of Software Quality Risk Factors," "The Lighter Side of Software Measurement," author of a high number of articles and co-author of different books such as "Measuring the Software Process: A Practical Guide to Functional Measurements" or "Function Point Analysis: Measurement Practices for Successful Software Projects."
In the words of Antonio Ferre, former IFPUG CMC chair, "David Herron has been an unconditional person sharing its wisdom, time and knowledge in IFPUG, and I am proud to have been able to work close to David during years." In words of Christine Green, IFPUG President, "I met David Herron for the first time at my first conference in 1999. He was at that time this super guy that had written the book about Function Points. So, I brought my book and got him to sign it. I still use the book – recently when I did a review of an FPA where we could not find an answer in any of the iTIPS or CPM."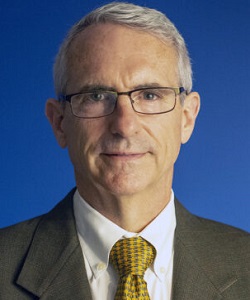 Tom Cagley
Announcement November 6, 2019
Tom Cagley has the distinction of having served twice as IFPUG President (2007-2009 and 2015-2017). His contribution to IFPUG has been immeasurable. Over the years, Tom has poured time and effort into the IFPUG organization as a committee member, board member and president. His experience as a measurement specialist (CFPS), consultant, speaker, author, coach and agile guide has been instrumental in keeping IFPUG alive and up to date.
As a professional, Tom leads organizations and teams to unlock their inherent greatness. His goal is to help our industry evolve through agile adoption, adaptation and measurement. Tom helps teams and organizations improve cycle time, productivity, quality, morale and customer satisfaction, and then prove it. Tom believes change only occurs when you unlock the power of people and data. He has been an internationally respected blogger and podcaster for more than 15 years focusing on software process and measurement. He co-authored Mastering Software Project Management: Best Practices, Tools and Techniques with Murali K. Chemuturi. Tom also penned the chapter titled "Agile Estimation Using Functional Metrics" in The IFPUG Guide to IT and Software Measurement.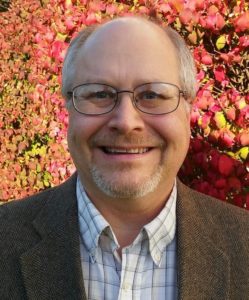 Gregory Allen
Announcement March 8, 2019
Gregory Allen, or Greg as he prefers, has been part of IFPUG volunteers for more than a decade. Like many of the current volunteers, he attended his first IFPUG conference at the end of the 1990s.  In Greg's case, his first IFPUG conference was in Washington, DC (1998) and this seemingly sealed his "IFPUG destiny."
Greg was also certified at the 1998 conference as a CFPS. The CFPS is a requirement for volunteering in some of the committees, such as the Functional Sizing Standards and Certification Committee. He first joined as a volunteer in the Management Reporting Committee in 2006 where he served until 2008. In October 2007 he joined the Certification Committee and has been a volunteer in this committee since.
Greg is one of these volunteers that has put in a lot of hours of work for the benefit of IFPUG by ensuring that the integrity and rules for CFPS have been followed. Even though a lot of us might not have noticed, our questions related to the exams have been answered by Greg. Today, Greg is the chair of the Certification Committee, almost 10 years after he first took the position in April 2010. His commitment and dedication to the position is outstanding.
Greg enjoys reading, going to movies, camping and being active in his grandkids' lives. Living near the mountains is what recharges his batteries. He keeps busy visiting small towns in the Rockies and doing "14ers," which are what the Colorado natives call mountains that are 14,000 feet or higher.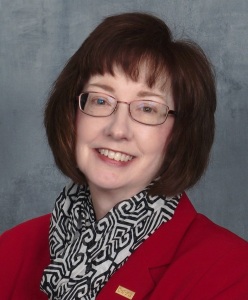 Bonnie Brown
Announcement March 8, 2019
Ms. Bonnie Brown is without a doubt one the people in the industry with the most detailed knowledge about IFPUG Function Points and its usage within the industry. She has been part of the Functional Sizing Standards Committee (FSSC), and its predecessor, the Counting Practices Committee (CPC) for almost two decades. Her outstanding work and dedication have been instrumental in keeping Function Point Analysis relevant for its users. Bonnie has served as author and editor of IFPUG Case Studies 1 – 4, IFPUG Counting Practices Manual (CPM) 4.2, CPM 4.3, and various white papers, iTips and uTips.
Bonnie is one of the rare people who is detail-oriented and committed to the high-quality work of the Functional Sizing Standards Committee (FSSC). Bonnie's ability to combine hard work, leadership, team work and people skills makes her a highly appreciated volunteer for IFPUG.
In the past Bonnie has served as secretary, program manager, and Vice-Chair of the CPC. Bonnie is the current Vice-Chair of the FSSC and, as always, a dedicated IFPUG volunteer.
Bonnie has over 20 years of experience in Information Technology, supporting clients in automotive, healthcare, and federal, state and local government. She received a B.S. from Ferris State University in Computer Information Systems. Bonnie lives in southeast Michigan with her husband, Brian, and their two dogs. She served on the Board of a local non-profit, which serves the needs of homeless and near homeless in her community. She is also active in her local church, serving in various ways. In her free time, she enjoys reading, baking, walking her dogs and working in the yard.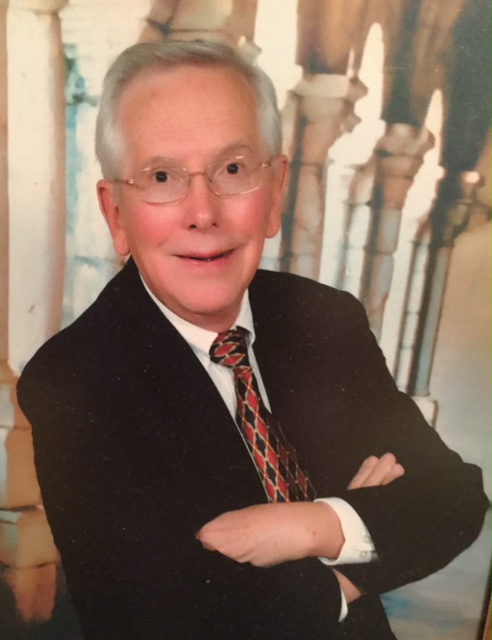 David Garmus
Announcement September 15, 2017
David Garmus is an authority in sizing, measurement and estimation of software applications development and maintenance, with more than 30 years of experience. Concurrently, he serves as a university adjunct professor teaching courses in computer programming, systems development, information systems management, data processing, accounting, finance and banking. He received his B.S. from UCLA, an MBA from Harvard University and a doctorate from the Robert E Webber Institute for Worship Studies.
David was a member of the Counting Practices Committee from 1989-2001 and the editor of Versions 3.1 through 3.4 of the Counting Practices Manual. He has been a CFPS since the first CFPS exam. He served IFPUG as chair of the New Environments Committee and on the Board of Directors as director of applied programs, vice president, president and past president. David along with David Herron founded the David Consulting Group; they authored Measuring The Software Process, A Practical Guide To Functional Measurements and Function Point Analysis: Measurement Practices for Successful Software Projects, and he was also the lead author of Certified Function Point Specialist Examination Guide. David was founding director and chair of three other nonprofit groups and is known in his professional, personal and spiritual life for his dedication, integrity, honesty and faith.
In the words of Tom Cagley, IFPUG president, "David Garmus has served IFPUG in a wide range of roles. Served is perhaps a bit of an understatement: David's larger than life presence motivated members and committees; he also helped to create and shape the market for function points and functional metrics and promoted IFPUG and function points in numerous books and articles. An anecdote that I always felt demonstrated David's belief in IFPUG function points was that he took the CFPS test annually until retirement."
Bonnie Brown, IFPUG Functional Sizing Standards Committee vice chair said, "David has given years of his time, talents and treasure to benefit IFPUG worldwide. As a long-time IFPUG member and volunteer, David shared his expertise, opinions, patience, and most of all friendship, with those that he served alongside. We recognize David as an Honorary Fellow of IFPUG for his contributions to the IFPUG organization and even more to each of us individually. If no one served on these committees or the Board of Directors, doing the work of the organization, what path would each of our careers have taken? If no one taught the classes, gave the presentations, wrote the books and shared their wisdom, where would we have learned the skills and talents that we use in our careers every day? Fortunately, we had David, and others like him, who served the organization and each of us by extension."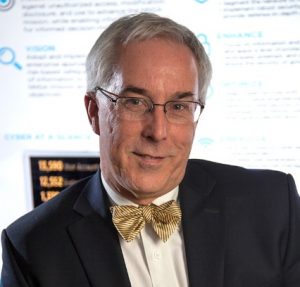 Jim McCauley
Announcement September 15, 2017
Jim McCauley is a senior software engineer working at the Y-12 National Security Complex, the United States Department of Energy National Nuclear Security Administration facility. His professional background includes specializations in Software Metrics, Project Management, Software Development Methodologies, Vulnerability Management, Contractor Assurance and Issues Management. Jim received a bachelor's degree from George Mason University and completed graduate studies at Ohio State University.
Jim has been a CFPS since 1995. He has served as an active member of the IFPUG Certification Committee for more than 20 years. His roles have included Certification Committee vice chair and CFPS Certification Extension Program sub-committee chair. He was instrumental in the development of the CFPS Certification Program, as well as the CFPS Fellow Award. He has actively participated in the development and maintenance of the CFPS Exam and the CFPS Certification Extension Program.
In the words of Kriste Lawrence, past IFPUG president, "Jim has been a relatively un-noticed and active IFPUG volunteer for 20 years (since 1997), led the development of the IFPUG Certification Extension Program (CEP) and managed that program since its inception. Jim's personal efforts and dedication has been instrumental to more than 95% of all CEP applications that have been submitted since the program's started."
Mauricio Aguiar, IFPUG Vice President, adds "Jim McCauley has helped Brazilian IFPUG members for years with their CFPS exams and extensions and his nomination is a great choice."