We all know that fragmentation of software architectures in recent years has led, starting from the monolithic approach, to SOA architectures, and then to microservice architectures and their deployment in the cloud, often mixing developments (PaaS) and configurations of existing functionalities (SaaS).
In this webinar, Marcello will present us how to apply Function Point Analysis to Microservices architecture. To know more on this topic , please join this webinar.
Abstract of the Webinar:
Functional measurement of a software considers various aspects like type and scope of the measurement, appropriate identification of boundaries and correct granularity of BFCs.
These aspects often have different relevance and impact in the various architectures. From the theoretical point of view, technological evolution should not influence functional measurement for an application. When defining the same boundary and identifying the same user functions within an application, functional measurement should not change.
In parallel with evolution of architectures, also user requirement have evolved, digging from the functional level into technical and technological aspects. We are facing a change in level of acknowledgement of application functions and user view of the application, and a variety of counting purposes beyond simple "application sizing". Therefore, boundaries can be re-defined, for all stakeholders' advantage, and even measurement granularity can change, as a consequence of this new "user view".
In this perspective, we will cover following in this webinar – Some counting examples of microservices architectures , comparing measurements with different approaches, and highlighting critical aspects of functional measurement and their relevance on the accuracy of the results.
Date and Time:
13 December 2022, 9 a.m. Eastern Time (Time Conversion)
Speaker: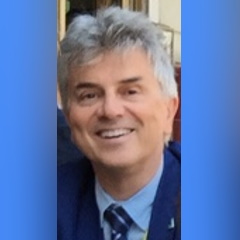 Marcello Sgamma, Member of IFPUG FSSC and NFSSC. Graduated in Computer Sciences at University of Pisa, with Diploma from Scuola Normale Superiore. Senior consultant, expert in functional and architectural analysis, and in software metrics. In 30 years of experience in the ICT sector, he has gained skills from management of SW developments, to design of application and service management solutions, functional and architectural analysis of web portals, e-commerce solutions, etc. In recent years, consulting activities have focused on sizing of functional and non-functional developments, teaching and tutoring functional sizing, and in the functional analysis of projects and evolutions for the insurance market. CFPS and CSP since 2015, active member of FSSC and NFSSC since 2021.