The IFPUG Partnerships & Events Committee (PEC) is proud to share the next two installments of the Knowledge Café Webinar series. The webinar series offers IFPUG members and others from the function points community an opportunity to connect and learn from industry experts. Learn more about each of the upcoming events below.
Applying Function Point Analysis to Microservices
Tuesday, December 13 at 9:00 am ET
Presented by Marcello Sgamma
Abstract of the Webinar
Functional measurement of a software considers various aspects like type and scope of the measurement, appropriate identification of boundaries and correct granularity of BFCs.
These aspects often have different relevance and impact in the various architectures. From the theoretical point of view, technological evolution should not influence functional measurement for an application. When defining the same boundary and identifying the same user functions within an application, functional measurement should not change.
In parallel with evolution of architectures, also user requirements have evolved, digging from the functional level into technical and technological aspects. We are facing a change in level of acknowledgement of application functions and user view of the application, and a variety of counting purposes beyond simple "application sizing". Therefore, boundaries can be re-defined, for all stakeholders' advantage, and even measurement granularity can change, as a consequence of this new "user view".
In this perspective, we will cover following in this webinar – Some counting examples of microservices architectures, comparing measurements with different approaches, and highlighting critical aspects of functional measurement and their relevance on the accuracy of the results.
Speaker: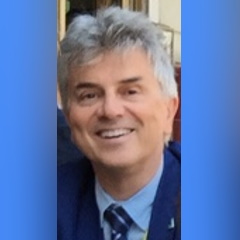 Marcello Sgamma, Member of IFPUG FSSC and NFSSC. Graduated in Computer Sciences at University of Pisa, with Diploma from Scuola Normale Superiore. Senior consultant, expert in functional and architectural analysis, and in software metrics. With 30 years of experience in the ICT sector, he has gained skills from management of SW developments, to design of application and service management solutions, functional and architectural analysis of web portals, e-commerce solutions, etc. In recent years, consulting activities have focused on sizing of functional and non-functional developments, teaching and tutoring functional sizing, and in the functional analysis of projects and evolutions for the insurance market. CFPS and CSP since 2015, active member of FSSC and NFSSC since 2021.
Simple Function Point – From Tradition to Innovation
Thursday, January 10 at 9:00 am ET
Presented by Roberto Meli
Abstract of the Webinar
IFPUG is constantly contributing to the evolution of international standards which immensely helps the software measurement community. Recently IFPUG has come up with a lightweight Functional measurement method i.e. Simple Function Points (SFP), originally designed by Roberto Meli.
In this webinar, the designer of this methodology, Roberto, will walk us through the main characteristics and structure of the new IFPUG Functional Size Measurement Method (SFP), point out the differences/similarities between FPA & SFP and the PROs and CONs of using it in the real world.
Speaker: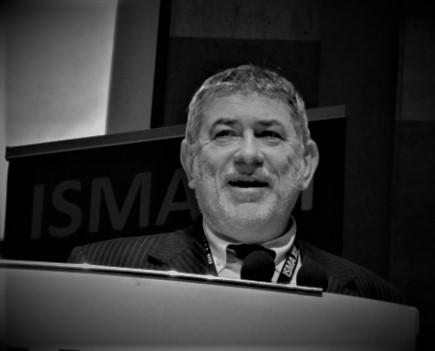 Roberto Meli,graduated in Computer Science in 1984. In 1996, he became CEO of DPO Srl (Italy). Over the past 30 years, he has developed focused competencies in project management and software measurement and has written more than 80 papers for technical magazines and international conferences. He developed the Early & Quick (E&Q) Function Point Analysis method and the Simple Function Point (SiFP) method. Roberto has held leadership roles over the last 25 years in Measurement Associations. Member of the IFPUG Board of Directors – Responsible of Functional Sizing Standards (Current role), Chairperson of the GUFPI-ISMA (Gruppo Utenti Function Points Italia – Italian Software Measurement Association) board of directors for 10 years, coordinator of its Counting Practices Committee; Chairperson of the COSMIC Measurement Practices Committee for two years, Conference Chairperson of SMEF (Software Measurement European Forum) for ten years. Certified Function Point Specialist (CFPS) from 1996 to 2004.