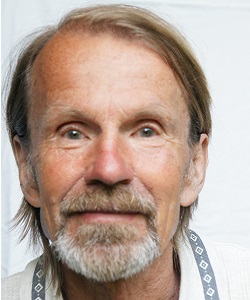 IFPUG is happy to announce that Pierre Almén has been named as the new Chair for the Business Application Committee (BAC).
Pierre Almén has totally 40+ years of IT experience, where of 20+ years of experience as an IT Consultant in different roles, such as Project Leader / Manager, Test Leader and Management Consultant. Since 1998 Pierre has worked with benchmarking and software measurement (as employed) and has owned his own company since 2008.
In 1994 Pierre became the first in Northern Europe to be a Certified Function Points Specialist and he has used this method internally at IBM since 1984 as well as other major well-known companies, mainly in the Nordic region. Pierre has been engaged as a Function Point trainer, as a support when starting using the method, and as a counter and reviewer of Function Point counting results. Pierre is a committee member and project leader within IFPUG (IFPUG AD/M Benchmarking Certification and ISBSG/IFPUG Benchmark Report) and is the President of ISBSG. Pierre was appointed as an IFPUG Honorary Fellow in 2020.
Learn more about the Business Applications Committee here.
Interesting in Joining the Committee?
The Business Applications Committee is accepting applications to join the committee. Those interested should meet the following criteria:
Required:

English speakers (not necessarily native);
Previous experience in process assessments;
Good verbal and written communication;
Analytical and process thinking;
General knowledge of benchmarking process and activities;

Recommended:

Have participated in at least 5 benchmarking studies, preferably in multiple areas such as quality, productivity and cost, encompassing internal (within an organization) or external (against the industry) studies;

Nice to have:
If you are interested in applying or have questions, please send a request to [email protected].