2021 IFPUG Board of Directors Candidates Announced
The notice below was e-mailed to all IFPUG members on August 26, 2021. If you are an active member and didn't receive the e-mail, please contact the IFPUG Office at [email protected] or Phone: 609-799-4900 to correct your contact information.
As the Chair of the 2021 IFPUG Nominating Committee, I am pleased to present to you this year's slate of candidates for two (2) open positions on the IFPUG Board of Directors. The candidate's bios may be viewed below.
Voting members may cast your ballot by accessing the following link. Corporate members should contact your main point of contact to determine if you are a voting member and for your special member number for voting.
All ballots must be received by close of business (6 PM, US Eastern Daylight Time) on September 27, 2021 (votes submitted after that time will not be counted). Election results will be announced during the Annual Meeting.
Respectfully,
Mauricio Aguiar (Chair, IFPUG 2021 Nominating Committee, and IFPUG Immediate Past President)
Nominating Committee: Bonnie Brown, and Chuck Wesolowski
---
Saurabh Saxena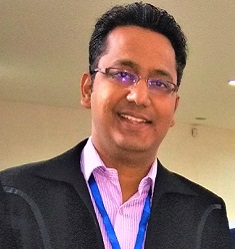 Saurabh has 16+ years of experience as IT consultant and have has been associated with IFPUG volunteering activities for more than 8 years. Currently, he is the chairperson of IFPUG International Membership Committee and is also an active member of NFSSC and PEC committees. He has been involved with multiple IFPUF IFPUG taskforces and initiatives. He is a certified PMP, FP/SNAP consultant, trainer and specializes in Project Estimations, Productivity, Cost & Quality Analysis.
Professionally Saurabh is working as 'Function Point Program Manager' in Amdocs. His whitepapers on Project Management, Estimations & Process Improvements have been published and well appreciated. Besides that, he is a regular speaker in ISMA conferences.
If elected, Saurabh will work to bring more value to the membership. His primary focus will be to make IFPUG more relevant and applicable to the modern world technologies & methodologies.
For more details about him kindly visit: https://www.linkedin.com/in/saurabh-saxena-pmp-cfps-a109266/ 
---
Sushmitha Anantha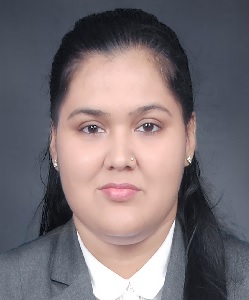 Sushmitha Anantha is CFPS since 2010 and Productivity Champion working for a global Services Organization. She has been involved with FP analysis, metrics and FP based productivity measurement for more than a decade. She authored articles for MetricViews and whitepapers presented in CMMI Conference, IFPUG ISMA17 and ISBSG IT Confidence.
Sushmitha was member of the Conference and Education Committee (CEC) from 2016 and assigned as the Chairperson in 2019 when CEC became the Partnerships and Events Committee (PEC). She is responsible to create the Knowledge Café webinars series in 2019 and transformed the ISMA conference in 2020, from a face-to-face event into virtual conference due to the COVID-19 impacts. PEC was awarded in 2020 as the Committee of the Year and Sushmitha was awarded as the Volunteer of the Year.
She is involved in IFPUG task forces like ISBSG Data Analysis Report, SFP II and Webpage Redesign.
LinkedIn: https://www.linkedin.com/in/sushmitha-a-94493114/
---
Julián Gómez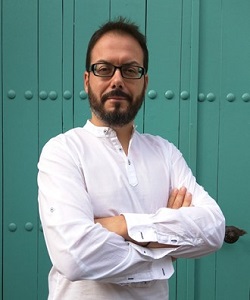 Julián Gómez currently serves as chairperson of IFPUG Communications and Marketing Committee. Strong believer in the organization, that for decades has been evangelizing about the product and now all people claims that the age of product has come. He would like to stay involved, supporting and promoting IFPUG's brand to reach all these that does not know IFPUG but need it. If elected, Julián will work to increase spreading the word of IFPUG showing the people the benefits that our organization could granted them with a new, fresh and disruptive vision to propel IFPUG's brand recognition to increase their member's community.
Over 20 years of experience in IT Projects and Services, he has a strong background helping companies improving their software development processes. Communication is his passion, and he is focused on improving brand representation. As speaker, has given conferences in Argentina, Brazil, Chile, Colombia, Italy, Spain, Panama, Peru and Romania.
---
Roberto Meli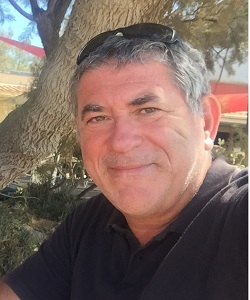 Roberto Meli graduated in Computer Science in 1984. In 1996 he became CEO of DPO company. For 35 years he developed focused competences in project management, software measurement and cost estimation and has written more than 80 international papers. CFPS from 1996 to 2004. He is a consultant and trainer for many major Italian companies and public organizations. He developed the Early & Quick FP approximation method and the Simple Function Point measurement method. In the last 30 years he has been: chairperson of the board of Directors of GUFPI-ISMA, coordinator of the GUFPI – ISMA Counting Practices Committee, Chairperson of the COSMIC Measurement Practices Committee and Conference Chairperson for 10 years of the SMEF events (Software Measurement European Forum. Actually, he is member of the GUFPI-ISMA board. He was involved in the IFPUG task forces committed to bring the new IFPUG Simple Function Point measurement method to the market.