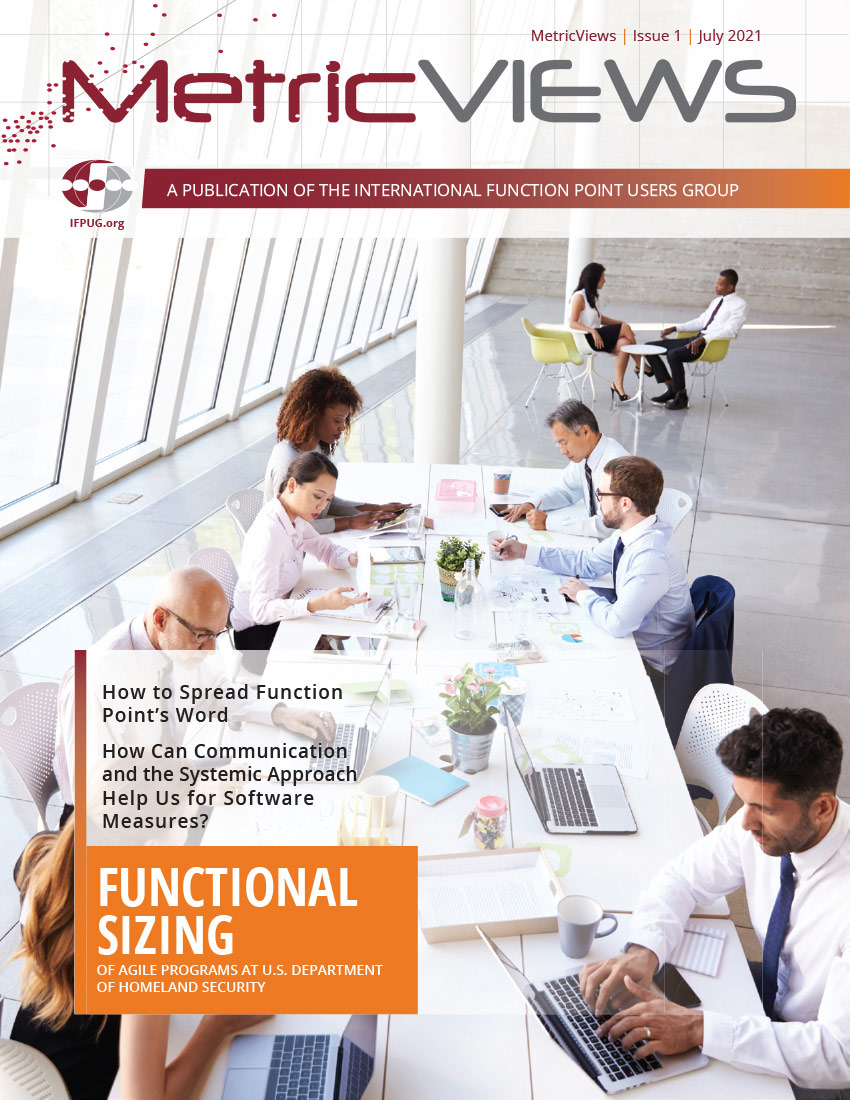 Last year wasn't easy for anybody all around the world but we have seen that life goes on. IFPUG can say the same—it has not been easy but we have not stood still. We have been working all this year to create new branding for IFPUG (we showcased it at the last ISMA) and today we are proud to unveil the newly redesigned MetricViews.
The magazine offers a new design, new pages, new fresh air for your metrics and for your view of the world of IT and, of course, the great content we usually provide you.
In the latest (July 2021) edition of MetricViews, you can find articles related to Agile, such as Functional Sizing of Agile Programs at U.S. Department of Homeland Security by Katharine Mann and Ryan Hoang and Practicing Agile: Scrum, Kanban or Scaling? How Do You Know? by Joe Schofield.
The issue continues with a fine piece by Tom Cagley related to Six Important Flow Metrics and a vibrant article by Carol Dekkers entitled Better Software Starts With Better Size Data and Better Estimates.
And last but not least, this issue features How to Spread Function Point's Word: Denise Alencar, a Volunteering Experience in Brazil by Christine Green, Sergio Brigido and Antonio Ferre;
How Can Communication and the Systemic Approach Help Us for Software Measures? by Tetyana Komarova and Paola Billia and much more content that we prefer to let you discover yourself.
We welcome our new issue and the redesign of MetricViews—the home of metrics.
Thank you to all of the authors, the MetricViews Editorial Board and the Communications & Marketing Committee for the amazing work on this edition.
You can read or download the latest issue of MetricViews here and previous editions in the IFPUG MetricViews section of the IFPUG website.