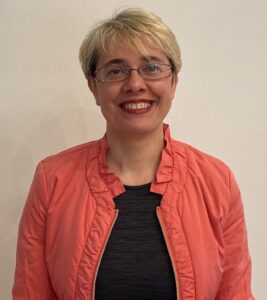 We are glad to share that Cinzia Ferrero has been named as the new chair for Certification Committee. She has taken the role from Mahesh Ananthakrishnan who will support the team as a Vice Chair.
Cinzia Ferrero has been the member of certification committee with credentials as CSP since 2017, CFPS since 2018, and CCFL since 2019. She is a Software Measurement and Process Improvement Specialist at CSI-Piemonte (Information System Consortium to which Italian Public Administration entrusts the management and implementation of its ICT services) in Turin, Italy. She has over 20 years of experience in Information Technology, supporting Italian Public Administration in state and local government (e-commerce, web communication, professional training, software metrics). In 2019 she contributed to translate the Italian version of the IFPUG CFPS/CFPP Certification Exam via the Brightest Platform and as GUFPI-ISMA member she is helping to translate the APM Italian version with the aim of creating an Italian version of the Certified SNAP Practitioner Exam. She was selected to be a speaker at 1st 2019 GUFPI-ISMA Conference (Rome, Italy) and at 3rd 2019 GUFPI-ISMA Conference (Padua, Italy). Cinzia Ferrero graduated from University of Turin (Italy) and received a Post Graduate Master in Technology and Multimedia Communication from Polytechnic of Turin (Italy).
We would like to thank Mahesh for all his support as a Chair of the Certification Committee. Also, a big welcome to Cinzia for the new role!