2020 IFPUG Board of Directors Candidates Announced
As the Chair of the 2020 IFPUG Nominating Committee, I am pleased to present to you this year's slate of candidates for two (2) open positions on the IFPUG Board of Directors. The candidate's bios may be viewed below.
Voting members may cast your ballot by accessing the following link. Corporate members should contact your main point of contact to determine if you are a voting member and for your special member number for voting.
All ballots must be received by close of business (6 PM, US Eastern Daylight Time) on September 25, 2020 (votes submitted after that time will not be counted). Election results will be announced during the Annual Meeting.
Respectfully,
Mauricio Aguiar (Chair, IFPUG 2020 Nominating Committee, and IFPUG Immediate Past President)
Nominating Committee: Bonnie Brown, and Chuck Wesolowski
---
Dan French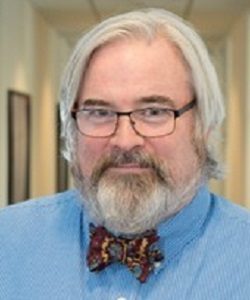 Dan has over 20 years of experience in a variety of Information Technology roles including application analyst, developer, tester, project management, software metrics and software project estimation.  Additionally, he has developed CMMi and ISO compliant process improvement and software estimation processes.
He has been IFPUG member and CFPS since 2000.  He currently serves on the FSSC previously served on the conference committee.  He has authored papers and presentations on a number of software measurement and estimation topics as well.
In addition to being a lifetime CFPS, Dan is also has received his Project Management Professional (PMP) certification and Certified SCRUM Master (CSM) from the SCRUM Alliance.
He is a member of ICEAA, the Project Management Institute (PMI), the General Accounting Office (GAO) Cost Expert Group and is a Six Sigma Yellow Belt.
Dan holds a B.S. in Economics from the Virginia Tech and is a graduate of the Chubb Institute's Top Gun training program
---
Roopali Thapar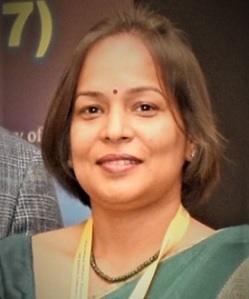 Roopali has 16+ years experience as an IT Consultant and have been associated with IFPUG volunteering activities for more than 12 years. She is currently leading the Estimation Capability within IBM. Shas a vast experience of handling FP implementations for various clients, conducted FP and SNAP enablement workshops. She has co-authored multiple whitepapers with IFPUG FSSC and NFSSC teams. Currently she is also the board liaison for Certification Committee.
---
Saurabh Saxena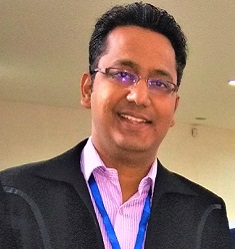 Saurabh Saxena is the chairperson of IFPUG International Membership Committee. He is also an active member of SNAP and PEC (Earlier CEC) committees. He is certified PMP, FP/SNAP consultant, trainer and specializes in Project Estimations, Productivity, Cost & Quality Analysis. Professionally he is working as 'Function Point Program Manager' in Amdocs and is based in Pune, India. His whitepapers on Project Management, Estimations & Process Improvements have been published and well appreciated. Besides that, he is a regular speaker in ISMA conferences.
If elected, Saurabh will work to bring more value to the membership. He will pump-in new ideas to not only retain existing members but also bring in more members to IFPUG. His primary focus will be as to 'how to make IFPUG relevant in modern world technologies like Micro-services, Cloud/Big Data, Digital, Artificial Intelligence, Block-chain, Robotics, Augmented & Virtual Reality'. For more details about him kindly visit: https://www.linkedin.com/in/saurabh-saxena-pmp-cfps-a109266/
---
Sergio Brigido​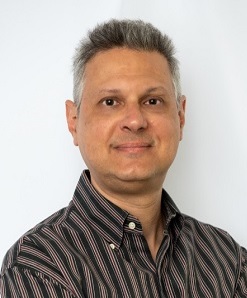 30 years of IT experience, FPA and software estimating specialist since 2000, being CFPS since 2002 and CSP since 2018. Volunteer at IFPUG since 2018, I'm currently a member of FSSC and IMC, acting as representative of Brazil since 2018 and Vice- Chair since 2019. Measurement Analyst at TI MÉTRICAS since 2017, responsible for counting, training and consulting in FPA and SNAP. Leader of the FPA area and member of the HPE governance / PMO team between 2012 and 2016, responsible for defining, implementing and improving the measurement and project management processes. Member of HPE's global metrics board between 2012 and 2016, with representatives from the USA, Europe and Asia. Responsible in 2011 for defining the measurement strategy for HP's development centers in Brazil and the Americas. I also have PMP, ITIL and SAFe certifications, as well as large experience in the evaluation and implementation of the CMMI-Dev model.