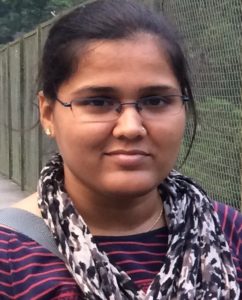 IFPUG announces that Sushmitha Anantha has been appointed as the new IFPUG Partnerships & Events Committee Chair (formerly the Conference and Education Committee). Sushmitha is a Function Point Expert and Productivity Champion working for Accenture India. She provides the committee with much experience in the IT industry, having worked for more than a decade in the fields of function point, related metrics, and function points productivity measurement in different domains, methodologies and technologies.
Sushmitha has interest in studying function point measurement challenges in Agile and DevOps projects. She has authored different white papers related to function point measurement and metrics, and provides function point trainings to practitioners and customers. Sushmitha Anantha was (and is) a serving member of the previously named Conference and Education Committee (now PEC). She also previously worked on the IFPUG Certification Committee and contributed in the review of the SNAP manual.
She replaces Filippo De Carli (previous IFPUG CEC chair). Filippo was elected to the IFPUG Board and he will continue to serve IFPUG as member of the IFPUG Board of Directors and remain part of the PEC committee as Board Liaison.