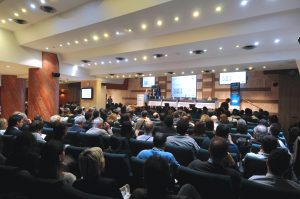 Just two months to the new edition of the ISMA Conference: ISMA15 will be held on May 9-11 2018 in Rome (Italy), hosted by GUFPI-ISMA (Gruppo Utenti Function Point Italia – Italian Software Metrics Association) in the same place we were two years ago for ISMA12. ISMA (International Software Measurement and Analysis) are the Conferences organized or officially supported by IFPUG.
The three-day event will contain workshops on May 9-10, exam sessions on May 10 (CFPS/CFPP and CSP) and the conference day (May 11).
If you're a CFPS in a good standing, remember that the conference day is valid for one CEP credit, while if you're PMP certified too, you'll claim 7 PDUs for the conference day and 3 PDU for each workshop attended.
To know more about ISMA15, click here. For registrations, click here. If you need some more info, also on your VISA if you come from abroad, you can use this contact.