In September, 2017 under the leadership of board member Pierre Almén, IFPUG launched the Honorary Fellow program to coincide with IFPUG's 30th anniversary and the International Year of Software Measurement (#IYSM). Under this "IFPUG Honorary Fellow" concept, IFPUG will annually award one or more people who have made a notable contribution or dedication to IFPUG.
Tom Cagley, the current IFPUG President announced the names of the 2017 inaugural Honorary Fellows on September 15th at the conclusion of the ISMA14 Conference in Cleveland, Ohio, USA: David Garmus, and Jim McCauley. Congratulations and thank you to both David and Jim for the time and dedication you have given to IFPUG for many years.
Mr. David Garmus is an authority in sizing, measurement, and estimation of software applications development and maintenance, with more than 30 years of experience. Concurrently, he serves as a university adjunct professor teaching courses in computer programming, systems development, information systems management, data processing, accounting, finance, and banking. He received his B.S. from UCLA, an M.B.A. from Harvard University, and a doctorate from the Robert E Webber Institute for Worship Studies.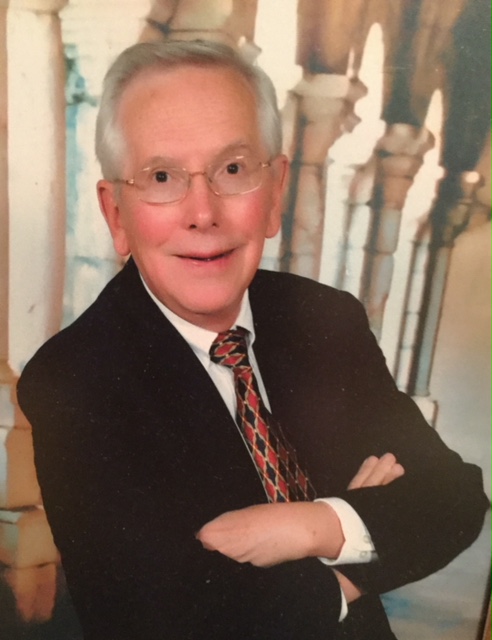 David was a member of the Counting Practices Committee from 1989-2001 and the editor of Versions 3.1 through 3.4 of the Counting Practices Manual. He has been a CFPS since the first CFPS exam. He served IFPUG as Chair of the New Environments Committee and on the Board of Directors as Director of Applied Programs, Vice President, President and Past President. David Garmus along with David Herron founded the David Consulting Group; they authored Measuring The Software Process, A Practical Guide To Functional Measurements and Function Point Analysis: Measurement Practices for Successful Software Projects, and he was also the lead author of Certified Function Point Specialist Examination Guide. David was Founding Director and Chair of three other nonprofit groups and is known in his professional, personal, and spiritual life for his dedication, integrity, honesty, and faith.
In the words of Tom Cagley, IFPUG President, "David Garmus has served IFPUG In a wide range of roles. Served is perhaps a bit of an understatement: David's larger than life presence motivated members and committees; he also helped to create and shape the market for function points and functional metrics, and promoted IFPUG and function points in numerous books and articles. An anecdote that I always felt demonstrated David's belief in IFPUG function points was that he took the CFPS test annually until retirement."
Bonnie Brown, IFPUG Functional Sizing Standards Committee Vice Chair said "David has given years of his time, talents and treasure to benefit IFPUG worldwide. As a long-time IFPUG member and volunteer, David shared his expertise, opinions, patience, and most of all friendship, with those that he served alongside. We recognize David as an Honorary Fellow of IFPUG for his contributions to the IFPUG organization and even more to each of us individually. If no one served on these Committees or the Board of Directors, doing the work of the organization, what path would each of our careers have taken? If no one taught the classes, gave the presentations, wrote the books and shared their wisdom, where would we have learned the skills and talents that we use in our careers every day? Fortunately, we had David, and others like him, who served the organization and each of us by extension."
Mr. Jim McCauley is a Senior Software Engineer working at the Y-12 National Security Complex, the United States Department of Energy National Nuclear Security Administration facility. His professional background includes specializations in Software Metrics, Project Management, Software Development Methodologies, Vulnerability Management, Contractor Assurance, and Issues Management. Jim received a Bachelor's degree from George Mason University and completed graduate studies at Ohio State University.
Jim has been a CFPS since 1995. He has served as an active member of the IFPUG Certification Committee for more than 20 years. His roles have included Certification Committee Vice Chair and CFPS Certification Extension Program sub-committee Chair. He was instrumental in the development of the CFPS Certification Program, as well as the CFPS Fellow Award. He has actively participated in the development and maintenance of the CFPS Exam and the CFPS Certification Extension Program.
In the words of Kriste Lawrence, Immediate IFPUG Past President, "Jim has been a relatively un-noticed and active IFPUG volunteer for 20 years (since 1997), led the development of the IFPUG Certification Extension Program (CEP) and managed that program since its inception. Jim's personal efforts and dedication has been instrumental to more than 95% of all CEP applications that have been submitted since the program's started."
Mauricio Aguiar, IFPUG Vice President, adds "Jim McCauley has helped Brazilian IFPUG members for years with their CFPS exams and extensions and his nomination is a great choice."
Congratulations to David Garmus and Jim McCauley for becoming the charter members of IFPUG's Honorary Fellows program.