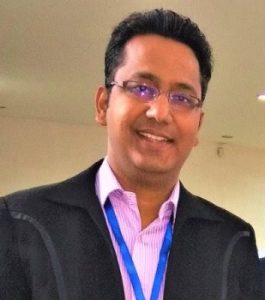 IFPUG welcome Saurabh Saxena (India) as the new Chair of the International Membership Committee. Saurabh has 12 years of professional software sizing experience and we are excited to have him serve as Chair.
Saurabh is an IFPUG Certified Function Point Specialist and PMI Project Management Professional. He is a Function Points / SNAP consultant, trainer, mentor, and specializes in Project Estimations, Productivity, Cost, and Quality Analysis. In addition, Saurabh has successfully established FP & SNAP based pricing models for major Telecom, Banking, and Insurance customers around the globe.
Saurabh is an active member of the IFPUG International Membership Committee and is appointed as the Country Representative for India. He is also a member of the IFPUG Non-Functional Sizing Committee and acts as a volunteer for the IFPUG Conference & Education Committee (CEC).
Saurabh believes that "the International Membership committee is the true voice of IFPUG. It is the only IFPUG committee which directly interacts with IFPUG members and future members to quickly resolve their queries. All IMC members are a wonderful group of highly experienced and motivated people."
In his free time, Saurabh shares his Project Management & Function Point/SNAP experiences in the form of blogs, articles, and whitepapers.