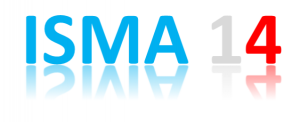 2017 is a special year for IFPUG. Thirty years ago, the International Function Point Users Group (IFPUG) was formed in North Eastern, Ohio, USA.
Now, thirty years later, the ISMA 14 (IFPUG International Software Measurement & Analysis) Conference, organized by IFPUG, will be held in Cleveland, Ohio, United States, from September 13-15, 2017.
Four interesting workshops will be held on September 13th and 14th. The ISMA 14 conference will take place on September 15th, with a special time reserved for "IFPUG meets USA" and a social dinner open to the ISMA 14 participants.
This new edition of the ISMA Conference will provide a forum for practitioners and researchers to discuss the most recent advances in planning and sustaining measurement programs from both practical and theoretical perspectives, with a special focus on sharing software measurement innovative ideas and experiences. In addition, this ISMA 14 edition will also focus on the celebration of IFPUG's 30th anniversary and the International Year of Software Measurement (#IYSM).
Registrations for the ISMA14 Conference and Workshops are now open. You can register using the Registration ISMA14 page.
See you on September!!
ISMA (International Software Measurement and Analysis) are the Conferences organized by IFPUG (one of the most prestigious worldwide organizations for software sizing and metrics, with standard worldwide ISO recognized methods, and having as members the most prestigious world experts on IT management, sizing and metrics). Previous ISMA conferences have been hosted in Mumbai, India (ISMA 13), Rome, Italy (ISMA12), Sao Paulo, Brazil (ISMA11), in Charlotte, USA (ISMA 10), or in Madrid, Spain (ISMA 9).