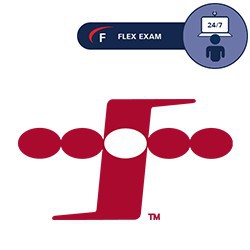 After several years with only paper based Certification Examinations to become Certified SNAP Practitioner (CSP), the iSQI FLEX online Certification for CSP is now available.
While function points measure the functional requirements by sizing the data flow through a software application, SNAP measures the non-functional requirements. It is therefore complementary to FPA (Function Point Analysis).
You can now take the CSP exam from your home or office 24×7. You simply need a reliable internet connection, webcam, and a quiet desktop (please test these out before you take the exam). Here's the link to the exam information page.
The IFPUG CSP exam is currently available in English and Brazilian Portuguese. If your native (first) language is not available, you can register for an extended exam period (an extra 15 minutes) by request.
The Brazilian Portuguese CSP exam is also available using iSQI FLEX. Be aware that the certification has been updated to reflect the Brazilian Portuguese APM version 2.3. Both the APM and the QRG in Brazilian Portuguese is now available on the IFPUG store.
IFPUG membership remains a pre-requisite for taking the exam and comes with many other benefits (such as having an active online community of FP & SNAP practitioners who participate in our IFPUG bulletin board, access to discounts for conferences and downloadable guidance documents and white papers, etc.). For a list of membership options please visit www.ifpug.org. All of the details can be found on the IFPUG certification pages and on the iSQI exam registration page.
We wish you the best of luck with becoming CSP and look forward to see the membership and knowledge sharing increase due to the availability of CSP Certification worldwide using iSQI FLEX.
Thank you!