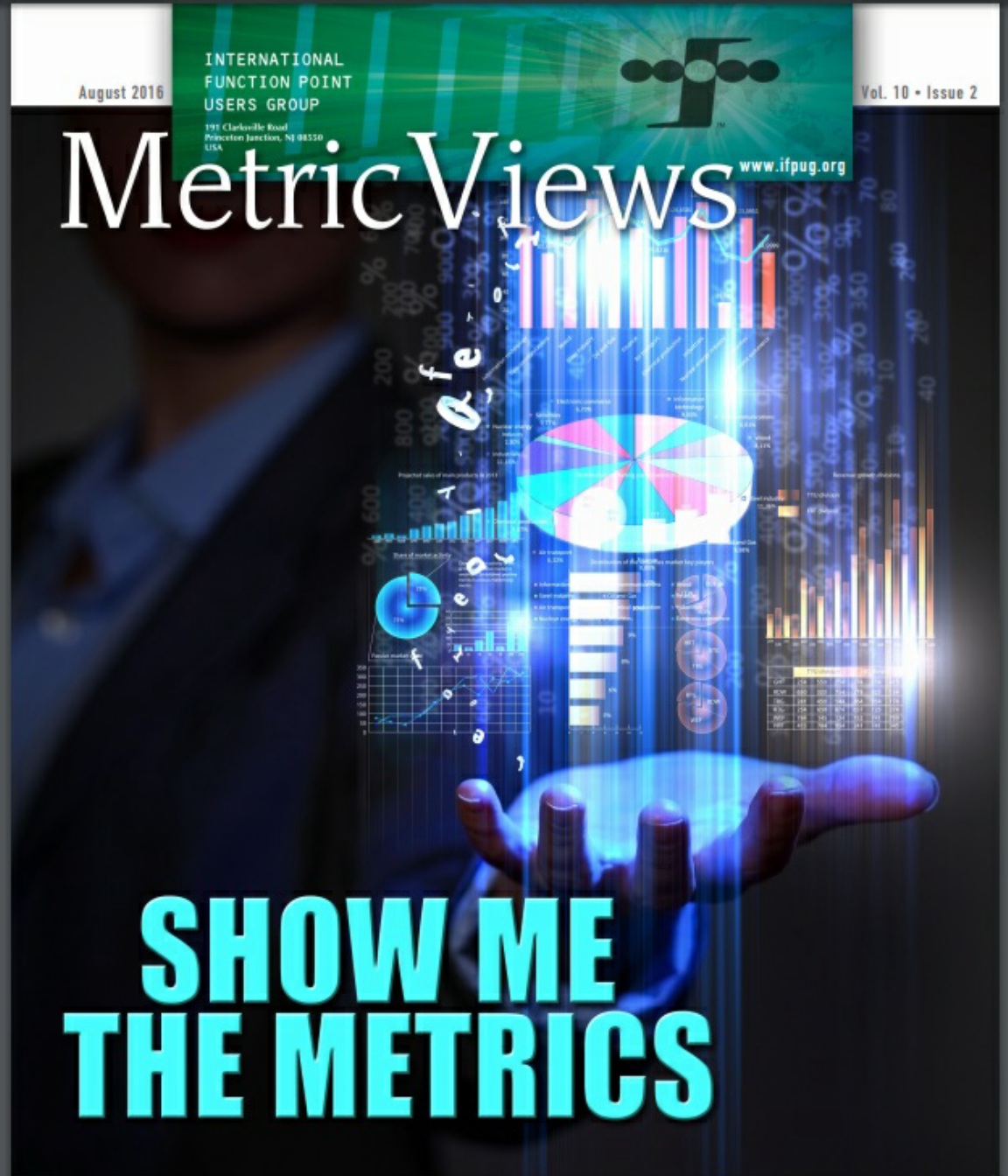 The August 2016 edition of MetricViews is here! What's inside?
ISMA12 in Rome sounds like a great experience. The breadth of topics and confluence of metrics achieved represents a milestone for IFPUG. Antonio Ferre gives us a quick overview of this experience in this Metrics Views – if you are interested in metrics, some of these papers will interest you.
News from the other committees is also interesting – there is a lot going on right now. Worth a look. And, of course, we have some interesting articles for you. Capers Jones outlines the profile of activities in small projects compared to large projects and demonstrates one of the key reasons for the very different productivity rates achieved. David Herron reminds us of the key business value and imperatives that metrics support – and Charlie Tichenor reminds us of some core imperatives when establishing metrics goals.
On top of that, we have some strong advice and discussion on how and when to apply SNAP. Also, some strong technical articles on counting data warehouses, on defining an appropriate level of detail when sizing …and much more.
Entrée, main meal and dessert – it's all in this Metrics View
The August, 2016 Issue of MetricViews can be downloaded as a PDF here.
Want to comment on an article in this edition? Visit the discussion group,
MetricViews 2016 August Discussions, and submit a Reply to one or more of the discussions.