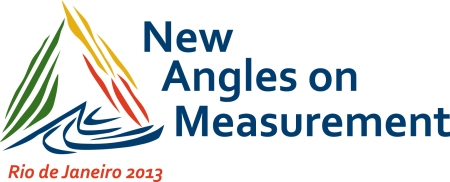 Registration is open. If you are in Brazil, go here to register; otherwise go here.

Summary: This is the eighth edition of ISMA – The International Software Measurement & Analysis Conference hosted by IFPUG. It is the second time that ISMA comes to Brazil. The first was "ISMA Cinco!", in 2010 in Sao Paulo. This time the conference will happen in Rio, rated #1 by The New York Times in the 46 places to go in 2013.
Date: October 1-2, 2013
Venue: FIRJAN – Av. Graça Aranha, 1 – Centro – Rio de Janeiro – CEP 20030-002
Keynote Speakers:
John Wright, Curiosity Mars Rover planner and driver. John Wright has been one of the rover planners for the Mars Exploration Rover missions since landing in January 2004 and the Mars Science Laboratory rover Curiosity since it landed in August 2012. In this role, his duties include planning all articulated operations of the rover, including mobility and arm operations, on a daily basis. In addition, he is also one of the developers of the Rover Sequencing and Visualization Program used for building command sequences for the rovers and for simulating and visualizing rover activities. Prior to the MER mission, he worked on a variety of tasks involving visualization technology for other missions and non-NASA tasks. John's presentation will address "Software Development Experiences for Mars Rover Operations". Learn more about the Mars Rover.
Kriste Lawrence, IFPUG Vice-President and next IFPUG President starting November 1st, 2013. Kriste is an Organizational Quality Engineer and Lean Six Sigma Black Belt at HP Enterprise Services. She works in Performance and Process Improvement, Quantitative Management, Measurement and Sizing. Kriste coaches projects to attain and sustain a CMMI for Development Level 5 rating. Previously she supported Metrics Implementations in organizations in Asia Pacific, EMEA and the Americas. Kriste is a co-inventor on a U.S. Patent for a Method of Pricing Applications Software using Function Points. A CFPS since 1997, Kriste is currently IFPUG Vice President after holding the offices of IFPUG Treasurer and Director of Conference & Education. Kriste was previously chair of the IFPUG Certification Committee. Under her direction, the Certification Committee automated the CFPS exam in English, Brasilian Portuguese Italian and Korean. Kriste also supported the initial development of the Certification Extension program. Kriste's presentation will address the future of IFPUG and of Function Point Analysis.
Nazaré Bretas, Undersecretary for the Secretary of Logistics and Technology in the Brazilian Ministry of Planning and Administration. Nazaré holds a Master's degree in Public Administration from Fundacao Joao Pinheiro and is currently working toward a doctoral degree in Political Science at UFRGS. Nazaré has been a software professional for nearly 30 years, 22 of which as a public servant at Prodabel. Her presentation will address "Software Metrics and Governance Improvement in the Public Sector".
Language: There will be live translation from Portuguese to English and vice-versa.
Innovation – Open Space (1st day only)
Open Space is a new venue this year where presentations are chosen by the attendees. At the start, all those who want to speak will provide a brief abstract of their topic, and then the attendees will select a limited number of those to be presented. The opportunity is open to anyone who wants to attend.
Prices for IFPUG Members:
US$ 675 for payment by 8/31/2013, US$ 825 for payment after 8/31/2013
Prices for Non-Members:
US$ 825 for payment by 8/31/2013, US$ 975 for payment after 8/31/2013
Additional 10% Discount
If you register for two or more of the following events at the same time you will get an additional 10% discount based on your total fee: SNAP Workshop, ISMA 8 ("ISMA Rio"), and IT Confidence.
Updates
This page will be periodically updated until the event date. The information herein may be changed at any time. In case of changes, the rights of registered attendees will always be fully respected.
Cancellation
In the case of cancellation by the attendee, or for any reason out of our control (e.g., instructor no-show), the event organizers will reimburse you the full amount paid, there being no other compensation beyond that. Registering for these events implies you fully agree with these conditions.
Events brought to you by: